Resonance Therapy is an intense treatment involving deep chakra work to remove deep-set emotional blockages that prevent the client from fully experiencing life to its full potential.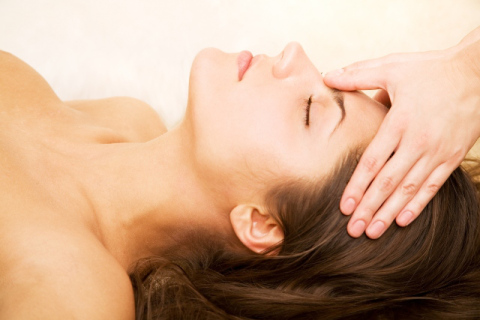 Resonance Therapy combines the use of KaiAmea therapy and Crystal therapy whilst the client is in a deep meditative state of mind. Unlike KaiAmea therapy and Crystal therapy, Resonance therapy is a two-way approach that requires the client to communicate with the therapist and vice versa during the session.
Resonance Therapy work is intense and a client is required to have an energy re-balance one week after the therapy to rebalance their energy system.
Resonance Therapy – The Benefits
Eases tension and stress.
Boosts the immune system.
Promotes relaxation.
Reduces emotional trauma, such as bereavement.
Removes physical pain and stiffness.
Removes deep set emotional blockages.
Breaks through addictions and negative behavior patterns.
Resonance Therapy – Additional Information
Therapy Pre-Care
I would recommend that you stay away from alcohol, tea, coffee and smoking for 24 hours prior to any energy work and therapy. Drink plenty of water at that time of 'detox' in order to flush the system through.
Therapy After Care
After any energy therapy session, it is important to drink plenty of water in order to flush the system through. Please stay clear of smoking, alcohol, tea, and coffee for at least 24 hours after the session.
Please be aware that the energy session will still be working for up to 3 days after the session. It is possible that you may experience headaches, dizziness, disorientation, feeling 'spacey' or a feeling of sickness after the session caused by the energy shifts within the body.
These symptoms are quite normal and nothing to be worried about. Simply drink plenty of water to keep flushing the system through. Should a symptom such as these not recede then please contact me for further advice.
Resonance Therapy – Price and Clinics
Please visit the price list and clinics section within the website by clicking on the links.